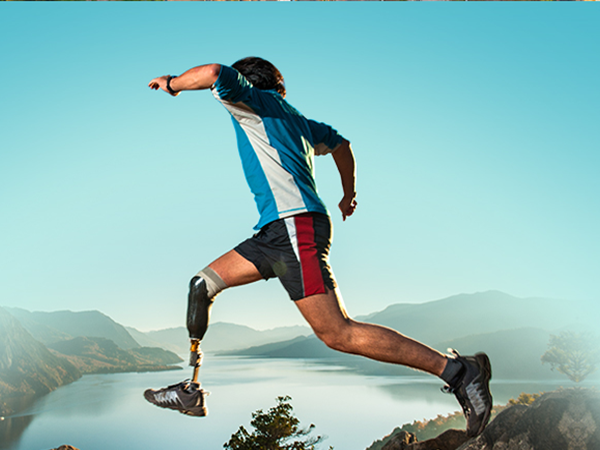 WHEELCHAIR BASKETBALL TEAM
We have been performing our social responsibilities in different areas such as the environment, traffic and disabilities since the day our company was established. Our primary social responsibility project is the kuzey Kıbrıs Turkcell Wheelchair Basketball Team which has successfully harmonised sports and disabilities.
The ''Wheelchair Basketball Team'' which an affiliated establishment of the TRNC Federation of Disabled Sports named after Kuzey Kıbrıs Turkcell, the main sponsor of the team.
The Kuzey Kıbrıs Turkcell Wheelchair Basketball Team takes part in Wheelchair Basketball Super League of Turkey, and represents our country in national as well as international events.
The team without borders which has overcome embargoes and achieved success both in Turkey and abroad has a great number of local fans.
Kuzey Kıbrıs Tukcell Wheelchair Basketball team occasionally comes together with the members of the parliament and primarily with the labourer journalists of the Turkish Cypriot Press for ''Empathy Matches''. With these matches, we aim to create a significant awareness on disabilities. 



MY DREAM PARTNER

Turkcell's My Dream Partner mobile application is a part of the ''Life without disabilities'' which was created by Kuzey Kıbrıs Turkcell in order to make the lives of our disabled people easier and to help accommodate them to public life with social responsibility projects, products and solutions. With Turkcell My Dream Partner application, the visually impaired are able to watch movies with an audio description at the cinema and follow daily newspaper and magazines that are provided with the application.
(Turkcell Dream Partner which makes access to updated information easier for the visually impaired was implemented with the strategic partnership of YGA & Turcell in 2012).
LIFE WITHOUT DISABILITIES SEMINAR
A series of Life Without Disabilities Seminars have been organized by Kuzey Kıbrıs Turkcell in partnership with TRNC Ministry of Education, Orthopaedic Disability Association and the Federation of Disabled Sports since February 2013.
With seminars organized with the aim of increasing social awareness of disabilities and raising the awareness of the youth and to allow them empathise with the disabled, we reached out to more than 2000 students in 18 schools. 
During the seminars organized for Middle and High Schools, we highlighted the idea that ''disabilities do not hinder success and love can overcome all obstacles''. We enlightened the participants on disabled life, told the life stories of disabled people who have achieved significant success throughout their lives and supported these stories through movie screenings and emphaty games.
During the seminars where participants were also informed about services that protect, care, rehabilitate and support the disabled; we emphasized sensitiveness that is expected from all individuals, with the theme ''Do not become the obstable''.


CAFÉ DOWN
Our country's first Down Café, established as part of our project which aims to integrate the disabled into the social life, started operating on 13 May 2013 in Famagusta, under the main sponsorship of Kuzey Kıbrıs Turkcell and in cooperation with the Ministry of Labour and Social Security. Café Down hosts 23 autistic students and students with down syndrome.

Adres: İrfan Nadir 18 + Special Education and Rehabilitation Centre
Canbulat Stadium
Kaleiçi – Famagusta
Telefon: 0392 366 5371

FLOWERING GREENHOUSE WITHOUT DISABILITIES

We said life is more beautiful when it is shared, and opened the nature to sharing in its least disabled form.
The Flowering Greenhouse without Disabilities was opened at the Güneşköy 18+ Rehabilitation Centre with the joint cooperation of the Ministry of Labour and Social Security and Kuzey Kıbrıs Turkcell in order to adapt our disabled friends into the social life, help them develop handicraft skills and to bring them together with the soil and flowers.


SHOPS AND SERVICE WITHOUT DISABILITIES

We re-designed our infrastructur at all Kuzey Kıbrıs Turkcell Branches in a way that would allow our disabled people can be more easily served.
With the idea that "Life is more beautiful when we all speak the same language'', in order to serve our hearing impared people, our Customer Experience Specialists that serve at the Kuzey Kıbrıs Turkcell Branches and our security personnel at our central buildings and our administrative staff received training in ''sign language''.


DANCE WITH THE WIND WITH NO DISABILITIES

Based on a dream of one of our orthopedically handicapped citizent, we organized ''Tandem Paragliding'' events together with Turkish Cypriot Orthopaedic Disability Association and Kuzey Kıbrıs Turkcell Wheelchair Basketball Team. Our disabled people without borders were able to fly during these events and Danced with the Wind.